Rick Caruso Might Win this Thing, Here is Why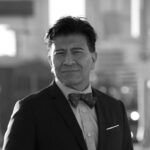 By Chamba Sanchez
•
February 14, 2022
When career politicians were unable to solve problems in 1993, voters in L.A. voted for a white, wealthy, and Republican candidate. Investment Banker Richard Riordan replaced legendary Tom Bradley and became mayor of democratic Los Angeles.
"Tough Enough to Turn La Around" was mayoral candidate Richard Riodan's slogan in 1993. It was a fitting slogan at that particular time in Los Angeles. The city was a dangerous place to live. The aftermath of the L.A. riots was still being felt, and crime was high as notorious violent gangs terrorized many neighborhoods in L.A. People wanted a sense of security and a tough leader. Mayoral candidate Riordan told people, "I will protect you."
Los Angeles has a strong mayor-council form of government. The position of a mayor is a full-time job, and voters, unlike small cities, get to vote for them. A mayor in Los Angeles can select general managers and commissioners and propose budgets. L.A. mayors are also responsible for directing the city's bureaucratic structure and have veto power.
Voters in Los Angeles want to see progress.  The current chaotic status of this city is not sustainable. Crime and homelessness have become permanent fixtures of this city.
Wealthy businessman Rick Caruso decided to put his name on the ballot for the mayoral race and changed the dynamics of the race. He will make this election competitive, exciting, and the conversation about the profound challenges facing Los Angeles might become more robust. Rick Caruso has the professional folks and the resources; now, he has to make his case to all the communities that are part of Los Angeles that he can house people, bring law and order, and clean house at city hall.
Furthermore, Rick Caruso entering the race made this mayoral race is a two-candidate race. This was good news for Karen Bass and bad news for Kevin De Leon. The establishment and the progressives have already started rallying behind Rep. Karen Bass. Latino "leaders" behind Bass will press De Leon to stop his campaign. I will give De Leon a month to end it. Karen Bass will indeed have the establishment support and other progressive activists in the city. Although BLM's folks are anxious and perplexed that she recently promised more cops if she is elected.
Caruso's team also needs to factor in that one out of two Angelenos is Latino; hence, he needs to allocate resources for our community if he wants to win this thing. He is not well known among Latinos. I also have to say that we are not monolithic, and we have stopped following our so-called civic leaders. Latinos are fatigued. We have marched, voted, and stood with Latino politicians who never delivered. Caruso might have a chance in light of this pronounced apathy toward Latino politicians.
Candidate Caruso has been very successful in business, and he has built a real estate empire. He couldn't have done it without being organized, structured, and focused. He knows that execution is everything. Translating his business skills into running the city of Los Angeles, a city of four million people, will be a challenge.
Most business individuals have skills that might come in handy when running bloated and unproductive government bureaucracies. Successful business people can articulate a vision and persuade and inspire people. Of course, the task of running a business and running a government is very different; the "objectives, structure, obstacles, and stakeholders" are not the same.
Rick Caruso has served on boards in the City of Los Angeles. He was a board member of the Department of Water and Power, led the police commission, and chaired the Board of Trustees at USC. He has also donated to many Democratic candidates, including his opponent Representative Karen Bass. Caruso is a devout catholic and is accused of being anti-abortion.
The central theme for this race will be leadership, who is the one who can make difficult choices—the one who will tell us, not what we want to hear but we need to hear. We don't need position papers on policies anymore. We all know the problems, and we have listened to promising policy proposals, and they were never carried out for lack of leadership. Mayor Garcetti gave us well-thought-out proposals, and he articulated them reasonably well in public. But, he couldn't translate his ideas into action.
Many people, including myself, were seeking more ideas and better candidates in this mayoral race. All these establishment people running for mayor, from Kevin De Leon to Mike Fuer, to Karen Bass, if one of them gets elected, that will be a nod to continuity at a time when continuity is not warranted or acceptable.
Voters don't want to hear more speeches. They want action and an acknowledgment that the principal institutions of this city have massively failed.  We, voters, want a leader who provides a feasible plan to take on homelessness, crime, and corruption at city hall. We don't want politicians making decisions based on what is good for them for the next election rather than what is for the best interest of Los Angeles.
Rare is the day that I don't see a mentally-ill homeless person running naked or yelling profanities in the streets of Los Angeles. The human degradation that takes place day in and day out in L.A. multiplies by the hour.
During my time in labor, I walked, called, and mobilized people for Karen Bass when she first ran for the Assembly.  I did the same for Kevin De Leon too.
I am a progressive, but I am not blind to this city's pressing problems. I can not keep voting for the same people who have been presiding over the paralysis that has made this incredible city a third-world country. We need a new vision, new ideas, and a leader who can bring us together. One who tells us not what we want to hear but what we need to hear. One who is not controlled by the same political machines that keep giving us incompetent civic leaders.
The sniping started an hour after Mr. Caruso had filed the needed paperwork to join the mayoral race.  The forces of the status quo were connecting him to Trump and talking about all the money he has. I found that ridiculous, but I was not surprised. Come on, let the man litigate his case.
The political class in this city has proven in significant ways that they lack the independence needed to make the tough decisions to turn L.A. around.  They are overly beholden to powerful groups.
I am exhausted and frustrated being governed by the same people and seeing our communities decaying. This is not the time for that manipulative tool that establishment politicians constantly use; yes, that silly novelty of the first woman, the first Latino, the first black, etc.
Rhetoric that makes us feel good does not solve problems.
Thank you for reading.
Chamba Sanchez
________________________________________________________________
Photo Credit: Stockphoto used
Resources consulted.
Cowan, Jill. "Rick Caruso, Billionaire Developer, Jumps Into Los Angeles Mayor's Race." The New York Times 11 Feb. 2022.
Simon, Richard and rich Connell.  "LOCAL ELECTIONS / L.A. MAYOR: Wachs Raps Riordan on Gifts to Democrats." Los Angeles Times 1st April 1993.
Wick, Julia and Benjamin Oreskes.  "Rick Caruso has entered the mayor's race. Will L.A. elect a billionaire?" Los Angeles Times 11 Feb. 2022.
—.  "Does L.A. want a billionaire mayor? Rick Caruso is trying to find out." Los Angeles Times 23 Jan. 2022.