Three Weeks of Chaos Under Trump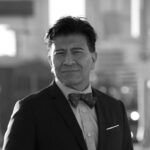 By Chamba Sanchez
•
February 15, 2017
We all thought that the Trump's administration was going to be chaotic.  But, no one thought it was going to start from the very minute that man sat on the chair behind the desk in that oval office. It has been a very intense three weeks since President Trump took over. And at the beginning of the fourth week, the Nacional Security Advisor, Michael Flynn resigned over an allegation that Flynn held conversations with the Russian intelligent people during the presidential campaign. This took place while the Russians were allegedly trying to help Trump to win the presidency. Tensions are palpable and many people are concerned about the constitutionality of some of the actions taken by the new administration. Evidently, Mr. Trump is still in campaign mode, the only coalitions he sees are those formed with people who voted for him. Whatever happened to that political maxim that in the primaries the presidential candidates solely focus on the party's voters, it is understood in the political firmament that during the major's elections, the candidates focus on the nation's voters.  Once a candidate wins the presidency, this candidate focuses on the citizens of the world.  this man is still with primaries' voters.
On day one, President Trump started rolling out executive orders and presidential memorandums. Yes, from Mexico to Russia to oil pipelines to ban refugees from seven Muslim countries."  On this very first day, he signed an order that would start the process of dismantling Obamacare. Then, he picked up a fight with Mexico and made the business community very nervous as Mexico is the second-largest trading partner of the US.  On the issue of immigration, Trump also signed an order to remove undocumented people with "criminal records."  He also signed an order on what is known as "sanctuary" cities.  This order would allow the President to use his discretion to cut off federal funds to those cities in the nation that refuse to cooperate with federal immigration law.
He didn't stop there, he also signed an order known as "Travel Ban."  This order was not clear and might not have been properly vetted hence it created much confusion and chaos at many airports. This said order was later overturned by the courts.
In these three weeks, Mr. Trump also managed to nominated Judge, Neil Gorsuch for the Supreme Court. Most conservative pundits argue that this man has a brilliant legal mind and he follows judicial precedent and that "he resides in the mainstream of American jurisprudence." His background is being looked at and we will soon find out.  This will surely be a contentious confirmation hearing. Democratic voters want their Democratic Senators to engage in an all-out war on this nomination. There will clearly be political wounds on display in this contentious confirmation hearings.  Democratic Senators still remember last year when President Obama nominated Merrick Garland for this Supreme Court and he was denied a hearing by Republicans.
Two groups have risen in these three weeks, group one is being called "the faithful" and the other one is being called the "resistors."  The former thinks that Mr. Trump's actions in these past three weeks were long overdue and they are delighted to see a candidate finally fulfilling promises made while campaigning. In addition, they defend him against all of those who have concerns about the constitutionality of his actions. The latter is being guided by left-wing Democrats who utterly dislike Trump with a passion.  They reject everything Trump does and they are eagerly waiting for the day when this man is impeached or removed from office.  These progressives see the end of the Republic as we know it with this man in the White House. And they are making urgent calls for actions. Indeed, they want people to roll up their sleeves and engage in more militant activism, one that could mirror the activism of the 1960s. Yes, they are asking progressives in this country to become some sort of Berkeley's radicals, the ones that sacrificed a lot trying to make this society a more inclusive one. People in the 60s didn't ask why to bother if it doesn't affect me they just dived into the fights for social justice because they knew it would somehow make their communities a better place to live, these Democrats claim. These progressives see Trump as a threat to all the social gains made in the last 50 years and they are going to war with him.   Trump may not be able to forge peace in the Middle East, but he is doing wonders for uniting progressive activists. Literally, there have been marches every weekend since inauguration day.
On a more positive note, it is notable that President Trump has not reversed the executive order done by then-President Obama which provided temporary relief to those who were brought to this country illegally as children. Yes, the Deferred Action for Childhood Arrivals also known as DACA has survived these three weeks. Second, at the very least, the man has begun to understand the limitations of the executive power and that this country has three coequal branches of government. Three, Americans have gotten to know how decisions are made in this administration and who leads these decisions. For example, Steve Bannon wields a lot more power than anybody would have thought, This Machiavellian man appears to have his fingerprints on most of Trump's decisions.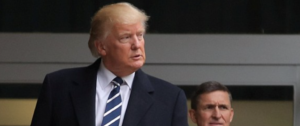 Finally, the fourth week started with the resignation of Michael Flynn and it was followed by a bombshell  dropped by the NY Times on Valentine's day that confirmed that Trump's aids "had repeated contacts" with Russian intelligence officials in the year before an election."   Progressives are calling for an independent investigation.  Now, Republicans who control both houses of Congress will have to make a decision whether they are Republicans or Americans first.
Thank you for reading.
_______________________________________________________________________
Sources Consulted.
Alcindor, Yamiche. "Liberal Activists Join Forces Against a Common Foe: Trump." New York Times 14 Feb. 2017. Web. 15 Feb. 2017.
Ford, Matt. "Trump Nominates Neil Gorsuch for the U.S. Supreme Court." Atlantic 31 Jan. 2017. Web. 12 Feb. 2017.
Shalby, Colleen and Melissa Leu. "Here's everything you need to know about Trump's first week in office." Los Angeles Times 28 Jan. 2017. Web. 13 Feb. 2017.
Schmidt, Michael S., Mark Mazzetti, and Matt Apuzzo. "Trump Campaign Aides Had Repeated Contacts With Russian Intelligence." New York Times 14 Feb. 2017. Web. 15 Feb. 2017.
Zapotosky, Matt., Robert Barnes and Brian Murphy. "Former top diplomats, tech giants blast immigration order as court showdown looms." Washington Post 6 Feb. 2017. Web. 13 Feb. 2017.