Year One, We Survived Trump !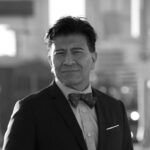 By Chamba Sanchez
•
November 7, 2017
Most of us still remember Trump's grand escalator entrance at his Trump Towers lobby in New York when he first announced that he was running for the highest office in this land.  Latinos vividly remember that day, here are some of his remarks: "When Mexico sends its people, they're not sending their best. They're sending people that have lots of problems, and they're bringing those problems with us. They're bringing drugs. They're bringing crime. They're rapists. And some, I assume, are good people."  The backlash was swift not only from Latino organizations but also from many progressive corners in this country.  People also laughed at him and everyone thought that before this man would become their commander in chief, hell would have to freeze over.
It has been a year since people around the world and people in this country were stunned by the election of Donald Trump as President of this nation. Editorial boards of many major newspapers have been gearing for this day. They will evaluate the President's policy failures, economic successes and his impact on the international stage. Others will solely focus on how his behavior has altered our institutions of democracy.
That night of Nov. 8th of 2016 will always be remembered by many Americans as one of those days when a major event took place.  It has been likened like the day when President  Kennedy was assassinated or when this country was attacked on September 11, 2001. As a candidate, Trump broke all the rules of America's political landscape and as President, he never pivoted. He doesn't care about the philosophical underpinnings this Republic was founded on.  And, he operates in a different dimension that generates a different "truth," one that might be in conflict with the collective truth.  And, he disturbingly talks about conspiracies theories that lead many to believe that he might actually believe in them.
Evaluating President Trump's first year in office, one might look at two phases that people in this country have gone through.  First, people were in shocked and in a state of denial.  Immediately, many hit the streets and started marching with signs that read, "This man is not my president." Phase two, many Americans who voted against Trump finally came to grips with reality and reluctantly realized, that in light of all allegations, the man had been democratically elected.  And they were willing to give this man some room or at the very least recognize the legitimacy of his election.  And, they did that while screaming at top of their lungs that they would not recognize the legitimacy of his policies if said policies would attack minorities.
Pundits and other experts who engage in political analysis agree that Trump's success in winning the presidency was his ability to animate the uneducated white working-class who saw the political and economic system being rigged.  They also rejected multiculturism and saw the new economic order as a threat to their own beings.  They were the ones who totally disliked the political elites who control the major political parties.
Many thought that this country was not going to survive this man's "cruelness" and "grotesque" lack of civility. At every opportunity given either as a candidate or as this country's President, he disrupted party orthodoxy and norms of presidential behavior.  Yes, there are people still scratching their heads as to how a man who frequently displays misguided exceptionalism, greed for power, inability to show compassion, and constantly defiling the founding spirit of this country could have gotten elected.
This last year, America's society has been further polarized.  This polarization has not only been among Republicans against Democrats or Bernie's supporters against corporate Democrats.   But we also had ugly and bloody confrontations between the so-called "alt-right fascists" and  antics leftists that are also known as "Antifa."  It is not clear if all these divisions could be attributed to President Trump.  But, he certainly has done or said things that have enhanced these divisions.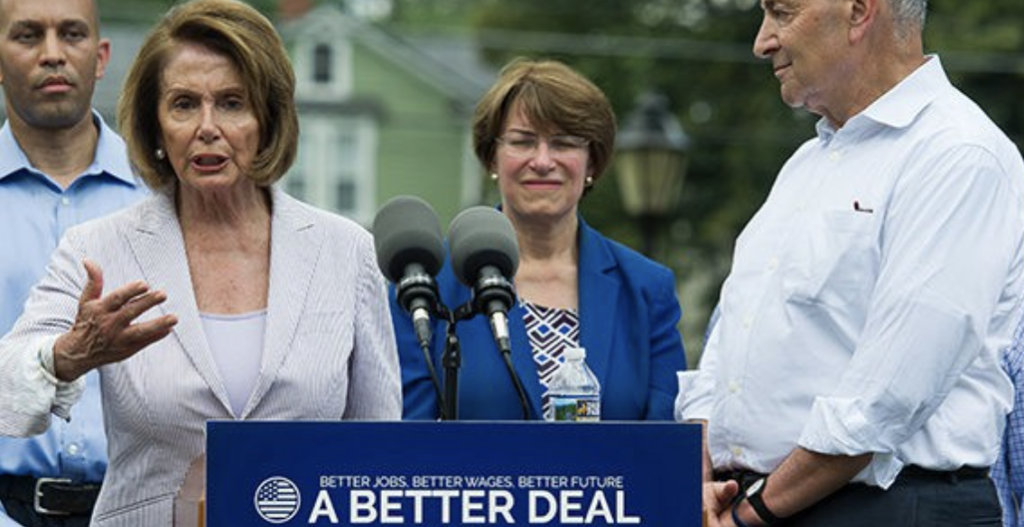 But how did the Democrats lose the presidential election in 2016? This is a debate still raging in many progressive circles. Although it is widely known that leaders in the Democratic Party have been operating under the illusion that this party's problem was not about policies but rather about a message. This stupidity was on full display during the summer when congressional leaders called for a press conference and told the media that they finally came up with a strong message to start winning elections again. They called "A Better Deal."This encapsulated the very reason why Democrats have been losing working-class voters and other progressives who see Democrats being in bed with the masters of the universe from Wall Street.
As historians point out all the dark chapters in this country's history, one should feel optimistic that this country will soon correct itself.  These historians cite daunting challenges such as slavery and President Nixon in the 1970s. The Republic survived these challenges. However, this might not fall from the sky.  People in this country should endeavor to find opportunities in these trying times.  Indeed, they should somehow see this man's election as a moment of clarity and engage more in their communities and demand better leadership.  Nonetheless, if people just bitch about Trump all the time and utterly neglect local elections then they deserve this man as their president.  It was reported here in Los Angeles that the election for the  Assembly District 51 only one out of ten voters actually cast a vote. This was a disgrace.  This political maxim fits just right here, "we deserve the government we have."
It is difficult to predict what the future holds in politics.  But, it appears that President Trump might be facing legal challenges as some of his close advisors and campaign managers were recently indicted by the special counsel and former FBI director, Robert Muller.  As this piece was being posted, there was breaking news that Democrats had won both governor races in Virginia and New Jersey.  it is not clear how much effort came from Democrats in winning these two races, at the very least they should get credit for the victories in Virginia.  Voters in New Jersey had wanted to get rid of beleaguered Governor Chris Christie for a very long time. These Democratic victories have been the first ones since Trump was inaugurated and they might boost the Democrats' spirit or enthusiasm in the next year midterm elections.
Thank you for reading.
Chamba Sanchez
__________________________________________________________________________
Sources cited.
Cotton, Rob. "A message to Democratss who still support Hillary Clinton." Inquisitor 3, Nov. 2017. Web. 7 Nov. 2017
"One year later: an accounting." Editorial.  Los Angeles Times 5 Nov.  2017. Web. 7 Nov. 2017