At LAUSD, new leaders, more profound challenges, and this year an operating budget of $20 billion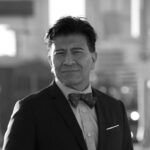 By Chamba Sanchez
•
September 28, 2021
LAUSD is the second-largest district in the nation, with over 73,000 employees, and is responsible for the education of 450,000 students. "80% of students live in poverty, and roughly 20% of students have special needs."
This year, LAUSD's operating budget, which began July 1, is a whopping $20 billion dollars. The District is in the process of hiring "930 psychologists and psychiatric social workers, 2,190 teachers, and 770 custodial workers."
Nevertheless, we should also explore how learning days might be extended and why not extend the school year too. Any stakeholder interested in advancing our student's interest should be able to make sacrifices on behalf of our students.
In light of the large-scale interruptions in the education of our children due to the pandemic, we should not be debating "learning loss." It is real. The district and other stakeholders should do whatever they can to address it. Of course, our students also lost family members and friends and were emotionally affected by all chaos in 2020. One might think that all education stakeholders will have no problem extending the school day and year to compensate for our students' learning loss. UTLA's leadership immediately rejected the proposition even when LAUSD's officials offered full pay, including pension benefits.
The tensions between the teachers' union, charter schools, and the District have always centered on resources and ideology. All the money that came to the LAUSD this year from the state and federal governments might motivate these groups to work collaboratively.
The educational and political landscape In Los Angeles has new players after L.A. Unified Supt. Austin Beutner stepped down in the summer; the District replaced him with an interim leader, Megan Reilly. They are searching for a new superintendent and hope to have one by January 2022.
Let us hope that the new incoming superintendent does his/her homework and does not make the same mistakes done in the past by former superintendents. They came in with bold ideas and wanted to make radical changes.
Nonetheless, they quickly found out that the LAUSD is a monstrous institution that can not be easily tamed. Former L.A. Unified Supt. John Deasy wanted to provide fancy tablets to all students in the District. That idea was a monumental waste of resources. Then, the last L.A. Unified Supt. Austin Beutner wanted a meaningful administrative restructuring that would make the District more responsive to students' needs. The teachers' union stepped in and demanded inclusion and collaboration. The plan did not go anywhere.
But who might be interested in becoming the LAUSD's superintendent? A massive job with too many daunting challenges, powerful interest groups, and pedagogical approaches that are failing students. Nevertheless, what exactly does a superintendent do, and what are this position's powers and limitations? In a nutshell, LAUSD's superintendent is appointed, and the chosen individual is accountable to the seven elected board members, each serving different masters.
The incoming new superintendent has to examine the political landscape closely. Then, he or she has to deconstruct toxic politics. Charter schools' folks and UTLA's leaders are constantly fighting for the district's direction. They go into these all-out wars every time there is an election for board members. The new superintendent must skillfully play this power game by building consensus in support of policies.
Parents' groups are the most ignored constituents in the policy conversation of public education here in Los Angeles.  UTLA, charter school people, and the District blatantly use and abuse them. These parents have to figure out how to be relevant in the District's decision-making process. They have been given a false sense of empowerment for too long. On the surface, it looks like they are active participants in the policies adopted by the District.
Nonetheless, parents are expunged from the process when the District makes actual policy decisions. There is also this notion among educational leaders from the district and other groups that since parents are not native English speakers. They cannot think critically. Hence they cannot add anything of substance to the policy conversations of education.
The former Superintendent, Austin Beautner, spent half of his tenure dealing with the challenges of a historic pandemic. He was not an educator but was competent and strategic enough to manage all the resources and capabilities of the District effectively.
He turned schools throughout Los Angeles into food bank centers. Many families and their children picked up meals at many different locations throughout Los Angels during the most trying times in 2020.
The teachers' union also has a new leader. Teachers in LAUSD's District elected Cecily Myart-Cruz as their new leader for the next three years. New dynamics, new rules of engagements, and a lot more resources on the political battleground between UTLA and the District.
In 2020, the District found itself, like all institutions, in uncharted territory. The District started providing classes online. Many students were severely affected by the lack of access to technology and other challenges of poverty their families had to deal with—a large swath of primarily poor students never engaged in these classes online. The District also did what it could to provide computers and access to the internet for all online classes.
We still do not know the academic and emotional harm students of all ages suffered in 2020. The Rossier School of Education at USC has conducted research, and its report argues that the "learning and school closures have deepened and accelerated existing inequities." Although providing a safe environment is vital during this pandemic, it is also essential that LAUSD does whatever is necessary to help students who have fallen behind. The report also argues that "two in three students are falling behind in literacy and math."
These new resources coming to the District create immense opportunities that must be seized. Our students need these resources to learn critical thinking skills and develop a strong foundation in math and literacy.  This time, the public at large should hold LAUSD accountable.  Yes, accountability should no longer remain elusive at LAUSD.
Thank you for reading.
Chamba Sanchez
P.S. In the interest of full disclosure, in 2019, I was a candidate for the LAUSD school board in District 5.
________________________________________________________________
Photo Credit:  Bigstock
Sources consulted.
"Austin Beutner: His lasting legacy was feeding Los Angeles' kids."  Editorial. Los Angele Times 30 June 2021.
Blume, Howard. "L.A. Unified board approves record $20-billion budget for pandemic education recovery." Los Angeles Times 23 June 2021.
—. "LAUSD students suffered 'alarming' academic harm during the pandemic, report says." Los Angeles Times 31 March 2021.
Noguera, Pedro A. "E educational Recovery Now:  LA's Children and Schools Need a Comprehensive Plan." Great Public Schools Now 9 March 2021.
Krupnick, Matt. "What kind of leader should follow Austin Beutner at LA Unified?"  Edsource.org 3 Sept. 2021.
Tat. Linh.  "LAUSD board approves $13.8 billion budget, but a bid to further cut school police falls short." The Los Angeles Daily News 22 June 2021.
"Statement by Superintendent Austin Beutner On 2021-22 School Year Calendar." Los Angeles Unified School District 4 May 2021. Press Release.