Reinventing "Single-Family Zoning"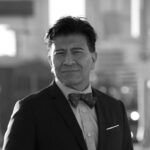 By Chamba Sanchez
•
September 13, 2021
California, a state with a $3.2 trillion economy, has a $215 billion annual budget is mired in a housing affordability crisis. Its leaders cant' figure out how to build more housing for everyone. Cities throughout the state face homelessness crises of biblical proportions. In Los Angeles, tents on sidewalks are everywhere. They have become a permanent fixture of this city.
According to a 2016 study by McKinsey Global Institute, California needs to build 3.5 million new homes by 2025. That was five years ago; California probably needs five million housing units today. Governor Newsom promised to build 180,000 a year. His administration just built a fraction of what was promised and needed.
Sacramento politicians have been paying lip service to this housing crisis for the last two decades. This year, the call for action in the state capitol has been louder and more urgent.
This past Friday-Sept. 10, the legislature in Sacramento finished their work for the year. The Democrat-controlled Legislature passed hundreds of bills. These bills are now on their way to the Governor's desk. SB 9, SB 10, SB 478, and AB 215, bills addressing the housing crisis, were among these bills. If the Governor signs them, density will increase and environmental rules will be relaxed.
Today, a day before the recall election, the Governor has yet to weigh in on whether or not he will sign them. It is safe to say that Governor will wait after the recall election to decide on these crucial bills. Even if he lost tomorrow-Tuesday, the Governor would still be able to sign these housing bills.
Other options are available to the political leadership in Sacramento in dealing with this housing crisis. For starters, our leaders need to revisit the Costa-Hawkins law. Cities need to be given the tools to enact more rent control laws for the poor. And, while they are at it, the state legislature should also look into the Ellis Act, which gives free reigns to landlords to "evict tenants to remove housing units from the rental market." And that Article 34 in the California Constitution that requires a vote to approve public housing must be repealed.  It was added back in the 1950s.  It is alleged that whites used it to keep minorities out of their communities.
And yes, take a look at CEQA- the California Environmental Quality Act created to reduce the environmental effect on public projects. Groups that fiercely oppose development aiming at building multifamily or low-income housing use this act to derail them. If civic and other California leaders are serious about making significant progress in housing development, they must ensure that all affordable housing projects are exempt from CEQA.
Policy proposals to build affordable housing are always met with fear resistance. The point of contention has always been "single-family zoning." Homeowners and city government groups do not want to alter their qualities of life in their communities. They feel that modifying "single-family zoning" by encouraging property owners to subdivide their lots will negatively change their community's quality of life and character.
Politicians in Sacramento are very receptive to these suburban voters' demands. They see their single homes as "politically sacrosanct." These groups' opposition is fierce and bills introduced in committees seeking to alter "single-family homes" are rapidly killed in these committees led by spineless democrats who usually capitulate to these groups.
California's legislature should also explore policies that could provide subsidies to the poor. Market rate units are out of reach for many low-income families in the state. Of course, we need to build more housing, but mixed-income housing needs to be prioritized. In Los Angeles, most construction sites are building luxury housing. It is naive to think that we will be able to build our way out of the affordable housing crisis by building housing for the rich.
Senate Bill 9, introduced by the State Senate Leader, Tony Atkins, will bring needed changes. All the time-consuming and expensive bureaucratic hearings and approval from local governments will no longer be needed. If SB 9 and Governor signs it into law, homeowners will be able to build a duplex on single-family lots or split them." Housing for the poor and rental units will be exempt from the changes sought in this legislation.
The measure is modest enough to get the support needed. Homeowner groups and local government groups will never allow radical changes. As it is, they are already claiming that the measure will end "single-family zoning."
Many municipalities have already rung the alarm bells and are gearing up for this fight. They don' want this process to be centralized in Sacramento. Municipal leaders argue that they are close to housing problems; hence, they better understand what needs to be done locally. Municipalities that reject SB 9 would like to see real investments in public infrastructure and other services before dismantling "single-family zoning."
If SB 9 sees the light of day, it will significantly change whatever is in place for the city's single-family residential zoning districts. Many people claim that SB 9 is a successor of SB 50, that controversial bill killed by the "not-in-my-backyard (NIMBY) activist." This proposed bill will allow development at a density and intensity of whatever is acceptable under the law today.  Of course, SB 9 is not perfect.
Moreover, SB 10, introduced by Sen. Scott Wiener, increases density near transit centers and job hubs. SB 10, as it is, will allow a maximum of 10 units per parcel. The selling point here is that when cities build housing near public transit, it will eventually result in people using public transportation rather than driving their cars, helping to reduce climate change.
Finally, one might think that in light of all the profound lack of housing and homelessness crisis here in Los Angeles, LA's representatives in the state legislature will be shepherding bills with aggressive efforts that would alleviate this housing crisis. Carrillo, Durazo, Santiago, and others just do the bare minimum in dealing with this crisis. SB 51 authored by Carrillo and Durazo was great, but more comprehensive legislation that will include more communities is needed.
Californians are tired of the usual platitudes about California's forward-thinking companies and the state being on the cutting edge of racial and economic justice. They want our leaders to stop the grandiose speeches and tackle this housing crisis head-on.
Thank you for reading.
Chamba Sanchez
---
Photo Credit: The picture used intros piece was purchased from Bigstock
Sources Consulted.
Evans, Pat "16 mind-blowing facts about California's economy." Market Insiders 26 April 2019.
Dougherty, Conor. "After Years of Failure, California Lawmakers Pave the Way for More Housing." The New York Times 26 August 2021.
Duara, Nigel. ".  Could these bills help California build more affordable housing?" Cal Matters 23 March 2021.
Gross, Larry. "2019: Another Year of Displacement of Displacement & Demolitions Due to the Ellis Act." City Watch 20 January 2020.
Healey Jon and Matthew Ballinger.  "Housing laws revamped – The state aims to increase density.  Here is what you should know." Los Angeles Times 21 Sept. 2021.
Rosalsky, Greg. "How California Homelessness Became A Crisis." NPR.org 8 June, 2021.
Woetzel, Jonathan and Jan Mischke, Shennon Peloquin, and Daniel Weisfield. "A Tool Kit to Close California's Housing Gap:  3.5 Million Homes by 2025. McKinsey Global Institute October 2016.