Why Was Mark Ridley Thomas Shocked of the 20-count indictment? The man holds a Ph.D. in Ethics.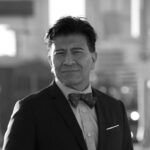 By Chamba Sanchez
•
October 24, 2021
L.A. is a city of crises. The lack of true ethical and principled leadership in this city is a crisis of the first order.
In the last two years, three city councilmen have been indicted for serious crimes. Before Mark-Ridley Thomas was indicted, Councilman Mitchell Englander was sentenced to fourteen months in prison. Jose Huizar was indicted too, and he is awaiting trial on "racketeering, bribery, money laundering and other charges."
The charges leveled against Mark Ridley Thomas are serious. A total of 20-count indictment ranges from accusations of conspiracy to bribery to mail and wire fraud.
It is alleged that while he was a County Supervisor, he conspired with the dean of the school of social work at USC to direct county money to the university. All this school of social work had to do was to admit his disgraced son to graduate school with a "full-tuition scholarship and a paid professorship."
It is not easy to rationalize how Mark Ridley Thomas could have done what is being alleged. He is a fixture of L.A. politics. He always came across as a thoughtful civic leader who has been on the front lines asking the questions of justice and demanding change for his community. Disappointment is broad and deep in this city.
Many were puzzled that Mark Ridley Thomas decided not to enter the mayoral race and instead recruited Congresswoman Karen Bass. It did not make any sense.  He likes the competition, debates and he has strong ties to labor. He knew that this indictment was coming.
Furthermore, Councilman Thomas had been the most sought-after civic leader by those seeking answers to the persistent homeless problem facing the city, county, and state. His expertise in homelessness would have put him ahead of the pack of candidates seeking the mayor's office.
There have been times when councilman Thomas had struggled with ethical challenges.
While Mark Ridley Thomas was a supervisor, he made questionable decisions with taxpayers' money.  In 2009, Supervisor Thomas spent $707,000 renovating his downtown office. What a waste of resources! That should have been criminal because it happened when unemployment was at a record high and hiring at the county had been frozen.
Then, in 2010, Mark-Ridley Thomas had no qualms in using $25,000.00 taxpayers' funds to get a place in "Who is Who in Black Los Angeles." What a cheap display of vanity!
Thomas's detractors and political enemies wasted no time pointing out that he has always been a corrupted public servant. Specifically, former LAPD Chief/L.A. City Councilmember Bernard Park posted a very harsh statement on Thomas' indictment on SCRIBD.
Mark Ridley Thomas' friends and colleagues tried to defend him when the council members met to deal with the indictment. Council members Price, Harris-Dawson and Bonin, swung and miserably failed. The three of them asked the entire city council to cut Thomas some slack. Nonetheless, they provided no rational basis or a principled reason for not suspending the embattled councilman.
Harris-Dawson drew a comparison of what Huizar and Englander had done. Councilman Harris-Dawson appeared to have had difficulties understanding that what truly matters was whether a crime was committed or not. The comparison of Thomas' accusations with the other two councilpersons was a matter of degree. What a futile exercise.
Then, Councilman Price argued that Councilman Thomas did not commit alleged crimes at the council. Hence he should not be suspended. Price's main point was not on whether Mark Ridley Thomas was innocent.
Councilman Price solely focused on the location of the crime. How can Current Price, an elected official, go on the record with such a silly statement like that? Councilmember Thomas's supporters at the council inadvertently justified the suspension.
Harris, Price, and Bonin's emotional reactions might have clouded their reasoning and limited their scope. In the end, Controller Ron Galperin suspended Thomas' pay shortly after the entire city council had voted.
The council came down hard on Jose Huizar and set a precedent for future members accused of crimes. We truly need to bring a moral compass to the city government. It is painfully obvious that right now, it is a ship lost in a storm.
It has been reported that Councilmember Mark Ridley was "shocked" by the federal allegations leveled against him. How could a well-read man with a Ph.D. in "Ethics" be shocked? If this is true, it is even more problematic. The man has lost his sense of mission. His arrogance and self-aggrandizement were such that he thought he could get away with his betrayal of the public trust. We should all be repulsed.
This happens when politicians have lived on the taxpayers' dime for too long. Vanity runs amok, and very rapidly, politicians see themselves above the law. They lose their sense of responsibility to the public, and they eventually end up on the road of perdition.
"Everyone is assumed innocent until proven guilty," Thomas's ardent supporters furiously argue. Yes, Mark Ridley Thomas should have his day in court where he can challenge the charges.  Nevertheless, he should do it in his own time.
Nobody can effectively lead under serious criminal allegations. It is neither fair for the rest of the council nor for the people he represents. Yes, his suspension was warranted. Thomas' ethical problems would have impugned the ability of the whole council to function.
It is important to note that these are not just mere accusations. These are "formal charges" by a grand jury after rigorous months of by-the-book investigations. Mark Ridley Thomas is a political institution in this city, and no law enforcement agency would file charges unless they feel they are standing on solid grounds.
Mark Ridley Thomas should resign.
He can no longer provide adequate representation for the communities he represents. His supporters argue that he should be given a pass for his poor judgment because of all the progressive work he has done for the city. That is destructive, and it should be ignored.
If proven, the allegations against Mark Ridley Thomas are a profound display of breathtaking levels of hubris and self-interest. He gives credence to the old political maxim in Los Angeles: Politicians in L.A. do not leave public office unless they die or are indicted.
If a man who holds a Ph.D. in "Ethics" has no problems being unethical, then there is no hope for the Wendy Carrilo and Kevin De Leon of the world.
Thank you for reading.
Chamba Sanchez
________________________________________________________________
Photo Credit: Bigstock
Sources consulted.
Carucci, Ron. "Why Ethical People Make Unethical Choices." Harvard Business Review 16 Dec. 2016.
Golberg, Nicholas.  "Column: Should we cut Mark Ridley-Thomas slack because the crimes he's accused of were on behalf of his son?" Los Angeles Times 21 Oct. 2021.
Guilhem, Matt.  "LA City Hall politically kicked Mark Ridley-Thomas into suspension, says Marqueece Harris-Dawson." KCRW.com 21 Oct. 2021.
Lopez, Steve.  "Who's Who with whose funds?" Los Angeles Times 21 April 2010.
Weintraub, Daniel. "Justice Dept. How-To Manual: FBI Went 'by the Book' in Sting on State Legislature." Los Angeles Times 22 Sept. 1988.