The Oligarchs Who Own The Dodgers Must Apologize and Pay!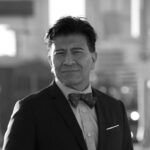 By Chamba Sanchez
•
October 11, 2021
On opening day in 1981, a chubby twenty-year-old kid from Sonora, Mexico, made his first major league game debut. Dodgers beat the Astros 2-0 that day, Fernando Valenzuela became an overnight sensation, and the rest is history.
Valenzuela was a player of humble beginnings and with hard work, he was now playing for the Dodgers. He was a source of pride among immigrants and Chicanas/os.  
The 80s was one of the most successful decades for the Dodgers organization.  They won two World Championships and four National League Western Division titles.
Even Pope John Paul II came to Chavez Ravine in 1987 and held mass at the Dodgers' Stadium. Sixty-three thousand pilgrims showed up to hear the Holy Father's message. Standing on the ground where Chavez Ravine's three barrios had been buried in the 1950s, Your Holiness centered his speech on the injustices in the world and immigration.
Newly arrived immigrants loved Valenzuela.  Los Angeles had become the new Ellis Island for a new wave of immigrants from Latin American who were scaping civil wars. Salvadorans came in force and called Los Angeles their new home. In the absence of a professional soccer league, many immigrants became "Doyers" fans.  They packed the stadium often.
Professional teams are corporations that practice the worst form of capitalism.  "Fernandomania" was nothing but corporate exploitation of the talented Mexican pitcher.  Fernando Valenzuela made millions if not billions of dollars for the Dodgers in the 1980s. Latinos could not get enough baseball cards, jerseys, buttons. They would buy anything the Dodgers organization would make with Fernando Valenzuela on it.
These professional teams use and abuse players as much as they can for profits. At the end of Spring training in 1991, the Dodgers concluded that Fernando Valenzuela was past his prime, and the Dodgers organization let him go. Unbelievably, after all, Valenzuela did for the Dodgers' franchise, Valenzuela's No. 34 has not yet been officially retired.
Let us delve into the history of the Dodgers' organization when they moved to Los Angeles.
When the Brooklyn Dodgers announced their plans to come West of the Mississippi River, the City of Los Angeles had used the powers of eminent domain in the early 1950s and acquired Chavez Revin in Elysian Park. It was a community comprised of three barrios where Mexican American families lived. Palo Verde, La Loma, and Bishop, these barrios had been labeled "slum" by the city. So the city could take these properties away and build public housing.
The Mexican American families living in these barrios were perplexed.  They did not understand why the city wanted to put them on public housing units when they owned their homes with yards and other benefits.
Owning land was such a big deal for these Mexican American families. These barrios had allowed them the opportunity to be property owners at the time.  These families were all hoping to build wealth so they could provide a better future for their children. In the 1940s and 1950s, those racist "covenants" made it difficult for people of color to own land.
In 1953, Norris Paulson was elected mayor of Los Angeles. The new mayor was a conservative politician with an agenda to stop public housing.  The new mayor ridiculed and rejected the housing project.  He viewed it as a "socialist" project.  Many families had left the barrios in Chavez Ravine, but some were still living there and were happy to learn that the public housing project had been abandoned.
Nothing was done to Chavez Ravine's land for some years. In late 1950, Dodgers' owner Walter O'Malley looking for land, took a helicopter ride in Los Angeles and liked the land he saw on the hills of Elysian Park. City civic leaders were eager to bring the Dodgers to Los Angeles.  They told Dodgers' owner that the land he saw from the air was his and the stadium was going to be built there. They just needed to remove some Mexican families who never left.
On Friday, May 9, 1959, also known as "Black Friday," Sheriff's deputies showed up ready to do whatever it took to remove these Mexican residents. Some revolutionary Mexican souls resisted the displacement until the very last minute. These women eventually were forcibly carried out of their homes while they were kicking and screaming. Once they had been removed, their homes were immediately bulldozed in front of reporters.
In the summer of 1958, 315 acres of Chavez Ravine land via a referendum was approved by voters, and the land was given Dodgers' owner Walter O'Malley.  In 1962, the 56,000 Dodger Stadium opened.
It is true that the displacement of these Mexican American families started with a public housing project in the early 1950s.  It is also true that when Dodgers' owner Walter O'Malley decided to build on Chavez Ravine, there were still families living in these neighborhoods.  Many families who had left earlier were hopeful of returning to their beloved barrios.
Where is the disgust, anger, and outrage over the vicious injustice done to these Mexican American Families? It is the height of cognitive dissonance displayed here by Latino/Chicano fans worshiping a team's triumphs while ignoring a well-documented injustice done to Mexican American families. They do not want their Dodgers game to be interrupted for some silly demands for justice.
Case in point, on September 15, 2021, at Dodgers Stadium on the Fernando Valenzuela Bobblehead Night, Three protesters ran onto the field holding signs. The signs read, Palo Verde, La Loma, and Bishop. They were demanding justice and raising awareness.  The vast majority of Latino fans did not know how to react and eventually started booing the protesters. It was a profound display of what philosophers called "organized culture of forgetting" and worship of "celebrity culture."
The stories of Palo Alto, La Paloma, and Bishop barrios need to be told. Seeing the pictures of women being carried out of their homes bring reactions of indignation and pride. These women decided to stand up for justice in the face of daunting chaos and a sense of powerlessness.
The writer of this blog joins the choir of those voices demanding an apology and restitution from the oligarchs who own Dodgers corporation.  The Palo Verde, La Loma, and Bishop's families whose barrios are "buried under the blue" stadium deserve some justice.  After all, Los Angeles is known as a bastion of liberalism.
Thank you for reading.
Chamba Sanchez
________________________________________________________________
Photo Credit: Herald-Examiner Collection/Los Angeles Public Library Collection.
Sources consulted.
Arellano, Gustavo. "They ran out into Dodger Stadium to remind L.A. of a dark moment in Latino history. But fans booed."  The Los Angeles Times 23 Sept. 2021.
Castillo, Jorge, and Bill Shaikin. "Dodgers TV blackout is over; Spectrum deal puts SportsNet LA on DirecTV, AT&T TV." Los Angeles Times 1 April 2020.
Dazio, Stefanie.  "Reparations milestone: California returns land to Black family." The Christian Science Monitor 1 Oct. 2021.
Leiva, Priscilla. "The Complicated Relationship Between Latinos and the Los Angeles Dodgers." Smithsonian Magazine 22 Oct. 2020.
Roger, Nate. "'Stealing Home' revisits Dodger Stadium's nefarious origins." Review of Stealing Home, by Eric Nusbaum. The Los Angeles Times 31 March 2020. —Author Eric Nusbaum
Shatkin, Elina.  "The Ugly, Violent Clearing Of Chavez Ravine Before It Was Home To The Dodgers."   LAist.com 17Oct. 2018.
Silverton, Peter. "Los Angeles 1980s overview". Encyclopedia Britannica, 12 Jan. 2001.
Rutten, Tim.  "Phil Jackson's wrongheaded view of Arizona's anti-immigrant law." Los Angeles Times 19 May 2010.