Latinos, Redeem Yourselves in 2022, Vote This Man Out!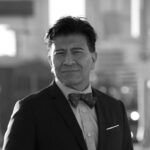 By Chamba Sanchez
•
November 12, 2021
Sheriff Villanueva has been such a disappointment for Latino voters.
Once elected L.A. County Sheriff, Villanueva proved to be incompetent, corrupt, and grotesquely contemptuous of criticism. He woefully lacks grace and civility when interacting with other elected officials. That Ph.D. from Laverne in public administration that he holds did not help.
Villanueva had no chance if Latinos had not supported him.
Two reasons why Villanueva beat incumbent Sherriff McDonell:  First, former Sherriff Mcdonell had no love for immigrants accused of a crime.  Latino voters wanted him out because he had embraced Trump's ruthless policies against immigrants in this city.  Second, Villanueva convinced the political strategist behind "Citizens PAC," Javier Gonzalez, that he could be a viable option in replacing Sherriff McDonell.
Villanueva never held a senior law enforcement leadership position under corrupted Sheriffs Lee Baca and Sherman Block.  He had no vision or message to run United States' largest Sheriff's Department, with approximately 20,000 employees with almost 11,000 sworn deputies, 9,000 unsworn members, and a budget of about $3.5 billion.  Villanueva was just resentful that he was never given an opportunity.
Consultant Javier Gonzalez is well connected to community-based organizations and labor groups with a lot of resources.  He was the primary force to line up all these community and labor groups for Villanueva.  Candidate Villanueva was politically naive with no message other than a message for those disgruntled sheriff deputies. Javier Gonzalez schooled him how to navigate L.A. politics.  He crafted a broader message for Villanueva and eventually convinced labor groups to invest in Villanueva.
What were we thinking? Those of us who voted for Villanueva thought that this man had the potential to grow in the job.  Seeing this man running the Sherriff's Department in the last three years, many of us had to come to grips with reality. Villanueva did not grow into the job because he just couldn't.
He had barely been sworn in when he reinstated Sherriff Deputy Carl Mandoyan, who had been fired by Sherriff McDonnell for "domestic abuse, stalking allegations, and breaking into a woman's home."  This was the man who drove him around while campaigning.   A video was produced showing Mendoyan breaking into the apartment.
Villanueva spent some serious cash pursuing graduate degrees, first through the extension program at CSUN and then at Laverne, both degrees in public administration. Villanueva disliked the Sheriff Department's leadership with a passion.  At both institutions, most of the papers he wrote were on the problems at the Sherriff Department. Yes, his dissertation was about the Sheriff's Department too.  Most academic advisors in major educational institutions make a case for students to explore the world and not just use this educational opportunity to assail their employers.
We all thought our challenges with the Sheriff's Department would go away if we had one of our own leading this department. No. Los Angeles Times and other news organizations reported that the sheriff deputies aggressively target Latino bicyclists for riding their bicycles on sidewalks. Deputies handcuffed them and put them in the back in patrol cars while they searched their belongings. No matter how these actions are sliced or diced, Sheriff Villanueva is racially profiling our community.
Stopping these bicyclists in Los Angeles is similar to what the Sheriff's Department was doing in 2018 on the five freeway. Sheriff deputies stopped cars for potential contraband.  The drivers who were constantly stopped were disproportionately Latinos.  After public outcry, the Sheriff at that time, McDonnell, stopped the searches. The 5 freeway stops resumed under Sheriff Villanueva.
Sheriff deputies also killed Latino men Samuel Herrera and Andres Guardado.  The inspector general for the county sheriff and probation, Max Huntsman, has gone public accusing Villanueva of blocking him from obtaining vital information when he investigates deputy shootings.
This is troubling. Villanueva sees demands for accountability as attacks on himself and the sheriff's department. He has also put together a group of deputies to target his critics.  And,  adding insult to injury, he calls this unit "Civil Rights and Public Integrity."
Furthermore, a new report produced by the Rand Corporation details how gangs exist in the Sherriff Department and how these deputies connected to these gangs actively recruit other members. Although Congresswoman Waters has asked the Justice Department to look into this department, it is not clear why there is no federal government probe yet.
Sheriff Villanueva knows he is up to re-election next year, and predictably he is now going after homeless people. He is not offering solutions other than criticizing what others are doing. He is catering to the rich liberals in the west part of the city who are frustrated with the lack of progress to homelessness.
Villanueva spent more than three decades in the Sheriff's Department and never held any position of influence. We should have known that running the largest sheriff's department in this job would be big for this man.
Latino Voters will have the opportunity to redeem themselves next year. The sheriff is up for re-election, and clearly, he is counting on us to be re-elected.  Forget about the mayoral or midterm elections. The election for Sheriff is the one we need to focus on and elect someone decent, ethical, and with the ability to work with the rest of Los Angeles County's elected officials.
Yes, police or sheriff departments must be given all the independence they need to provide safety to our communities.  Nonetheless, these departments must operate within an environment that protects citizens' rights. Villanueva has ignored Civilian Oversight Commission's subpoenas. The commission wants to look into deputies linked to internal gangs and the investigative unit that targeted Sheriff Villanueva's critics.
Sherriff Villanueva underlines the need for urgently exploring the possibility of making this sheriff position an appointed position. We need a constitutional amendment to appoint sheriffs for all 58 counties in this state.
Villanueva's tenure has been nothing but unneeded scandals, political battles, and abuses of powers. It is a sad state of affairs when this level of malfeasance goes on in the country's largest sheriff's department. It is exhausting.
Sheriff  Villanueva must go!
He is such a distraction, and his behavior has added an extra layer of burden to the already chaotic county government.
Thank you for reading.
Chamba Sanchez
A lecturer of Politics at L.A. Community Colleges.
________________________________________________________________
Photo Credit: The photograph above came from Wikipedia, distributed under a CC-BY 2.0 license.
Coscgove, Jaclyn.  "L.A. County leaders request inquests into three fatal shootings by sheriff's deputies." Los Angeles Times 28 Sept. 2021.
Dickenson, Tim.  "Executioners,' 'Reapers,' and 'Banditos': Gangs of Sheriff's Deputies Are Wreaking Havoc in L.A." Rolling Stone 14 Sept. 2021.
Lau, Maya, and Marisa Gerber.  "Alex Villanueva, the county's new top cop, has been quietly fighting for a political win for decades." Los Angeles Times 5 Dec. 2018.
Tchekmedyian, Alene and Ben Poston.  "Inquiry ured into deputies' bicyclist stops." Los Angeles Times 9 Nov. 2021.