New emerging LA's political class: Self-proclaimed "police abolitionists."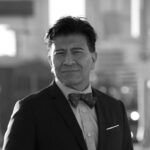 By Chamba Sanchez
•
June 23, 2022
Progressive leaders currently leading our city have literally proven that they are genetically incapable of solving the profound challenges facing Angelinos. Known as a bastion of progressiveness, this city's political leadership has failed the poor. People in LA want leadership, In the absence of leadership, people listen to whoever steps up to the microphone.
The newly elected socialist individuals now calling themselves "progressives" are telling the poor in this city that help is on the way. And that they will use the power of their offices to advance their interest. They swear they are committed to justice and that the poor in L.A. will no longer be expunged from the official narrative of power. Is this real?
I am unsure how to interpret the L.A. city elections on June 7. Some experts say a new tidal wave of left-wing politics is washing over this city. Others argue that the structural change in the voting process made it easier for left-wing candidates to mobilize non-conventional voters.
I have noticed visible new groups with energized activists. I have had lefty activists knocking on my door in the last couple of city elections.
Emerging leftist candidates have been active with Democratic Socialists of America-Los Angeles, People-Budget-LA, a coalition led by Black Lives Matter-Los Angeles, and Ground Game L.A., to mention some. They were all inspired by Bernie Sander's two runs for the presidency.
Ground Game L.A.is the main group behind these activists; the organization emerged from an electoral campaign in district 13 in 2017. Those leading this organization understood that building communities in L.A. must be connected with building electoral power.
Jessica Salans, a candidate who challenged Mitch O'Ferrel in 2017, is credited with igniting this movement. After losing to O'Ferrel in 2017, Jessical Salans called for a meeting with her volunteers who were unhappy with progressive leadership in Los Angeles. Salans was determined to change what had happened to her campaign that lacked money and creativity.   She called on all Bernie Sanders' young progressives who were frustrated with the current state of affairs of the city. This group eventually morphed into Ground Game L.A.
Three years after that meeting, Jessica Salams had the first chance to practice what they had learned, and she successfully ran the Nithya Raman's campaign for the L.A. council.   They defeated a sitting councilman, David Rye. A movement set in, activists began to raise money, motivated people to volunteer, and became savvy in using social media platforms. They even created catchy videos with powerful messages for recruiting new members.
People were shocked when Nithya Raman, the first South-Asian-American woman, defeated a sitting councilman in 2019. Raman was not part of the circle of those holding power in this city who determine who should be next in line to serve in this city, on the county, board of supervisors, or state legislature. Organized labor has checked out of electoral politics. They used to be a force in this city and would speak with one voice. Now, labor unions are divided into supporting different candidates.
This past Tuesday, we learned that sitting Councilman Gilberto Cedillo has also been defeated by Eunisses Hernandez, an activist backed by Game LA's people. It is a done deal. It is statically impossible for the incumbent Councilman to reverse the current results.  The final results will be available at the end of June.  These groups of activists have worked hard and finally started getting dividends.
Current Councilwoman Nithya Raman and Kenneth Mejia, leading the race for city controller, are the most polished candidates among these new emerging candidates. Councilwoman Raman is calm and can articulate solutions to this city's problems. Her views on public safety are not always welcome in the communities she serves. Kenneth Mejia has excellent research skills and a business degree that would make him a competent and knowledgeable city controller. He will be scrutinized in the looming run-off. There have been allegations of him saying some silly things.
I will venture to say that the weakest link among these activists running for office is Hugo Soto-Martnez.  Although he managed to make it to run off in district 13. He is the least articulated and he is visibly not ready for prime time.  He uses socialist language loosely, and his lack of understanding of socialism he uses is notable. He openly talks about a silly "common enemy" in our communities. And his dislike for law enforcement has shown while campaigning. Soto-Martinez can't seem to understand that the highly caffeinated and latte drinkers folks in Silverlake and Los Feliz, whom he wants to represent, own property.  The last thing these voters want to hear is "defunding the police." Soto-Martinez will be a suitable candidate in either district one or the seven district.
Another candidate who is part of this movement and might be the one replacing Mike Bonis is Eric Darlin. He got the outgoing councilman's blessings, and it looks like he is coming to city hall, joining Councilwoman Nitya Raman and Councilwoman elect Eunice Hernandez. Three councilman members with policy-focused on helping renters in this city is a big start for building political power at city hall. It will be interesting to see if they are able to establish a paradigm shift needed for the creation of more progressive policies for the poor.
These self-proclaimed new candidates, "police abolitionists," have seen some communities pushing back in candidates' forums.  They heard the message and turned down their rhetoric. They all argue that all the money spent on the police department should be spent on more productive endeavors that would make communities better. Their optimism is palpable and well-intentioned but utterly disconnected from reality on the ground.
In light of the brutal, brazen crimes in L.A., these candidates don't understand that nobody needs more public safety resources than the poor. Unlike the poor, wealthy folks in Silverlake, Los Feliz, Hollywood and the west part of the city have their own security. Granted, police officers can be abusive and can easily disregard people's rights. These candidates should focus on radical reforms that would lead to constitutional policing instead.
With these incoming newly elected individuals, Los Angeles is about to get interesting. We might end up with a "law and order" mayor and a handful of candidates who aggressively advocate for defunding the police.
The underlying question is whether these candidates are ready to lead in a very diverse Los Angeles. And if they will have the ability to pivot and make the needed changes that will advance the interest of the poor they claim to represent. They will need to understand the line between compromising and selling out. Furthermore, these new leaders should endeavor to form coalitions with those whom they might dislike. Most of them have never had the experience of running a significant organization. Marching and giving the finger to the establishment is easy. Now, at one point they will have to realize that they have become the establishment.
Thank you for reading.
Chamba Sanchez
Lecturer of Politics at LACCD
________________________________________________________________
Photo Credit: Pictures used in this piece were taken from candidates' websites and organizations they belong to
Sources consulted.
Nieves, Alexander. "L.A. campaigns enter a new phase." Politico 6 June 2022.
Wick, Julia. "Unseating an L.A. City Council incumbent is exceedingly rare. Will it happen in 2022?." Los Angeles Times 3 March 2022.
Zahniser, David. "Urban planner Nithya Raman unseats Los Angeles City Councilman David Ry." Los Angele Times 6 November 2020.