Can Joe Biden Save The Republic?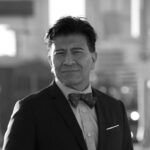 By Chamba Sanchez
•
March 21, 2020
The world continues to shift right beneath us. We are no longer sure which reality to believe in anymore. A reality on the ground that many agree on is that Joe Biden has clinched the Democratic nomination.
Biden's three immediate goals: unite the party, develop a political platform and immediately start thinking about a competent running mate who can help mobilize voters for the major election against Trump.
Uniting the party is essential if the democrats want to control the White House. So what should Biden do in bringing together the different factions in the party?  Not too long ago, the party's rank and file members would have closed ranks once a candidate had clinched the nomination. It looks like some of this has taken place as candidates with no clear path to victory suspended their campaigns.  Support for the former Vice President has begun to coalesce around him in force.
Constructing a political platform that can motivate people will not be an easy task.  It has to be a platform filled with progressive policy proposals that excite all the rank and file Democrats. It is not clear if this is doable, taking into account Biden's legislative record.
Biden argues, that although he is a moderate Democrat, he has presented position papers filled with more progressive policy proposals than the ones Obama and Hilary presented when they ran for the presidency. Biden is for more taxes for the rich and tuition-free public colleges and universities, at least for those families making less than $125,000.00.  On healthcare, the former Vice President would not touch private insurance, although he promises to embrace a federal program for anyone who wants it.
Biden's vision must inspire confidence for better days, must have a well-crafted message, and a well-thought-out plan of action. Joe Biden should not struggle in articulating a coherent narrative that can strike in contrast to the incumbent President.
In a conventional Democratic Presidential Primary, Biden would probably have not succeeded in winning the party's nomination. Moderate Democrats cannot bear another four years of Trump's nonsense, corruption, and indecency.
Joe Biden's major challenge going toe to toe with Trump is defending his legislative record of forty-four years. He spent 36 years as US Senate and eight years as Vice President.  Many progressives find Biden's legislative record problematic.  He opposed school busing that aimed at ending desegregation in the 1970s; he voted against gay marriage in the 1990s, and he supported legislation that massively incarcerated many black and brown folks.
Another challenge for the Vice President, as a child suffered from the speech impediment of stuttering. He was bullied and humiliated as he dealt with this problem. As an adult, he continues to stutter. Biden fumbles for the right word and quickly forgets things while campaigning.  His detractors called him a "Senile." Speech experts claim that his challenges with stuttering "do not explain all his verbal oddities." The struggle is real; during the primaries, Biden has had difficulties navigating while giving speeches. At one point, he even had problems remembering Obama's name, and he just identified him as "the last guy."
Of course, the non-conformists will argue that there are no differences between Trump and Biden. But, there are, for starters, when it comes to social and cultural issues and judicial nominations, the candidates offered starkly different options. At the very least, progressives can pressure Biden. Trump cannot be pressured, he will not only just laugh at them, but he will also try to destroy them at every opportunity he has.
Whom should he select for his running mate? The operative assumption here is that Joe Biden will choose a woman, fulfilling the promise he made while debating Sanders a couple of weeks ago.  In that debate, Biden assertively told the audience that he was selecting a woman.  Senator Amy Klobuchar and Senator Elizabeth Warren are clearly in this shortlist of potential running mates.  Senator Klobuchar might help to disrupt the loyalty that some white voters have for Trump in those swing states in the midwest.
On the other hand,  selecting Elizabeth Warren can animate the left, those lefties outside Sanders' tent.  They love her exceptional skills in connecting her personal stories with policy proposals. Warren can also bring tons of electricity to the campaign.
There are other possible choices of well-qualified women of color being mentioned, such as Senator Kamala Harris, former Georgia Democratic gubernatorial candidate Stacey Abrams, Sen. Catherine Cortez Mastro of Nevada and New Mexico Gov. Michelle Lujan.  This is a complicated dilemma for Biden in choosing a running mate as he also needs to court voters of color.
There were frustrations and anger in this Democratic presidential primary. Progressives are not that happy with Washington's career politicians. They equally abhor the masters of the universe from Wall Street. Nonetheless, democratic voters had to decide whether to vote for Sanders, whose policies they agree with or to vote for Biden, a moderate "corporate" democrat. Sanders, it was argued, had zero chance of beating Trump.  While Bidden has a real shot in winning in November. They decided to support the former Vice President with the hope that once Trump is replaced, they will revisit some of Sanders' progressive ideas.
Democratic voters were scared to death as their lives have been upended by the Coronavirus.  The entire economic system was grinding to a halt before their eyes.  They were in no mood for ideological ax-grinding and pie in the sky proposals that had zero chance of seeing the light of day.  They wanted a more steady voice coming from the White House in these times of crisis.
The Democratic Party and its leaders are under no illusion that beating Trump is going to be a walk in the park.  They are gearing up for what they call "the most consequential election of our times." They are all dissecting the election of 2016, and they have vowed not to make the same monumental mistakes that Hillary made.
The groundwork has been laid out; this election is clearly about the direction of the nation. Joe Biden must make the urgent case that this country is on the verge of losing its soul, its democratic institutions, and its civility among Americans under Trump.  He should convince voters that four more years of Trump will be detrimentally lethal to this nation. The gloves are off, and Democrats are ready to engage in an all-out cultural war for the soul of this country.
Thank you for reading.
___________________________________________________________________________________________________________________________________________
Photo Credit: Picture used in this piece was purchased from Bigstock.
Sources Consulted.
Hill Seth. "Can Biden beat Trump? Michigan's swing districts offer good clues. Los Angeles Times 17 March 2020.
Hook, Janet. "The burden of a 40-year career: Some of Joe Biden's record does not age well." Los Angeles Times 18 March 2019.
—, and Evan Halper. "Biden says he wants a female running mate. Who? Los Angeles Times 16 March 2020.
McManus, Doyle.  "Joe Biden could learn from Ronald Reagan." Los Angeles Times 18 March 2020.
Roche, Dan. "What others see as Joe Biden's mental slips, I see as the tricks of a master stutterer." Los Angeles Times 19 March 2020.
Thomas, Ken, and Eliza Collins. "Biden-Sanders Relationship to Guide Next Phase in Democratic Race." The Wall Street Journal 19 March 2020.