How Can The Most Powerful Nation On The Planet Be So Woefully Unprepared?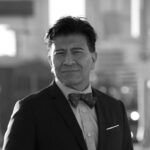 By Chamba Sanchez
•
March 15, 2020
The stock market was booming, a Jewish socialist was on the verge of winning the Democratic presidential nomination and all of a sudden, in December of 2019 reports from China told the world the Chinese health officials had detected a new outbreak.  It was a disease that later became known as  COVID-19 CoronaVirus, one of the most lethal public health challenges of this generation.
Although the outbreak of this virus started in China, it has moved to other countries at the speed of light. A significant number of confirmed cases were reported in South Korea, Italy, Iran, France, Japan, Germany, and Spain.  The epicenter of the problem has moved to European countries, which triggered Trump's decision to ban travel from Europe for 30 days.  Dr. Anthony Faucci and Dr. Robert Redfield, both of them well-respected experts when they appeared before the Oversight Committee agreed with the ban. According to these doctors, "70 percent of new infections in the world are coming from that region. And of the 35 or more states that have infections, 30 of them now, more recently, have gotten them from a travel-related-case from that Europe."
This is what we know so far, the virus can reproduce itself many times.  It starts with a common cold that infects the sinuses and the throat. Then, the virus spreads into the cells of the airways and lungs. The virus has the power to damage the lungs, and people infected will immediately have problems breathing.  In the process of our immune system fighting back, this virus can damage our blood cells, and they may begin to leak fluid into the lung tissues. These new sets of problems may lead to pneumonia.  The virus can also attack the kidneys.  Kidneys clean the blood and free them from waste.  If the kidneys don't function, a high level of toxins will start piling up on your body.  And in the worst-case scenario, the virus may attack the entire body.
According to health officials, the only way people can get the virus is only if they hold a 15 minutes close face-to-face interaction or if they spend two or more hours in a contained environment.
It is not clear what is the point of the government on keeping reporting on the number of people infected when they don't really have the ability to adequately test Americans. Our government might not have a real sense as to how far and wide this virus has spread into communities.   Nonetheless, here are the number of cases in the U.S. as of Saturday, March 14, 2020, which has increased to 2,800 and there are reports that 58 people have died most of them from Washington state.
In the State of California, the number of people infected rose to 288.  In Los Angeles County, 13 more cases were reported to bring LA County up to a cumulative total of 54 cases. According to John Hopkins University, there have been 153,503 confirmed cases worldwide.   Incredibly, the lack of strategy has left some states in the U.S. asking residents to self-quarantine. As Dr. Antohny Fauci told the news organizations, the U.S. "has yet to reach its peak of coronavirus cases." We should brace for a lot more cases and deaths from the most vulnerable among us: folks in their 70s and 80s.
In Los Angeles, the reaction among Angelenos was swift, anxiety and fear set in no time. Schools have been closed; colleges have suspended classes on campuses and transitioned them to online platforms. Also, Costcos, Targets, and supermarkets were all swarmed with people looking to stack up with food and water. Even restaurants, bars and coffee places have been closed. Both streets and freeways are nearly empty, news organizations have reported that in some restaurants, customers' temperatures were being taken before tables were given. Socially distant Netflix binges are the name of the game for many here in Los Angeles.
Economically, this outbreak forced the financial markets to take the biggest plunged since 1987's Black Monday. The effect of the Coronavirus has had a far-reaching impact on the financial markets throughout the world, its effect is far worse than any other outbreak or past viruses. "Global stock market losses climbed past $16 trillion since high on February 19."  Let that sink in for a moment, all the conditions for a worldwide recession have been laid out.
In addition, companies started canceling flights en masse, Disney shut down its amusement park, people are not eating out as frequently, and hotels have been hit hard as tourism declined.  What is taking place in these businesses might not sound like a big deal but collectively these four industries-airlines, amusement parks, hospitality and dining amount to a total of $1.2 trillion of the U.S economy.  Loses in these industries have sent shock waves to the U.S. economy.  In addition, these industries employ 17 million workers. Yes, investors of all persuasion got scared. Central banks around the globe are working 24/7 to do whatever they can to stop the bleeding so global financial markets can stabilize.
Politically, this pandemic has elicited problems with our leaders.  For starters, listening to Trump makes people even more concerned.   Americans need their leader's resolve not confusing and self-congratulatory responses. Indeed, they want leaders who inspire hope for better days.  In times of real crisis, people expect their leaders to provide sound leadership coupled with reasoned-decision making to unexpected events.
There is a need for unification in strategy at the local and state levels. The profound lack of testing kits is a source of concern for everyone.  The real number of people being infested might be a lot larger than most government officials are telling us. When one looks at how our government responds, it is not hard to discern that containment is no longer the goal, it is mitigation what the U.S. is pursuing.  This reactionary strategy has many people concerned and their fears lead them to overreact.  It is a failure of biblical proportions, and voters in this country should hold their governments accountable.
As a battle of gigantic proportion is looming large in this country if this Coronavirus is not contained, our leaders need to come up with either the Marshall Plan or a Manhattan project to battle this outbreak. A fourteen-day national shut down should be seriously considered and FEMA should start building kiosks in communities and distribute $2,000.00 checks to all those folks who desperately need them.
The U.S. has grotesquely failed in testing its citizens.  Around the same time that the first case emerged in South Korea, the first case was discovered here in the U.S. Now, South Korea can test a lot more people in a single day than the U.S. can in a month.  That is disgraceful. So much for being the richest and most powerful nation on this planet.
Thank you for reading.
___________________________________________________________________________________________________________________________________________
Photo Credit: Picture used in this piece was purchased from Bigstock.
Sources Consulted.
Centers for Disease Control and Prevention. "Coronavirus Disease 2019 (COVID-19) in the U.S." cdc.gov 13 March 2020.
Gandel, Stephen. "Coronavirus has cost global stock markets $16 trillion in less than a month." CBSNEWS..COM 13 March 2020.
Gingrich, Newt. " I am in Italy amid the Coronavirus Crisis.  America Must Act Now and Big." Newsweek 13 March 2020.
Maxouris, Christina.  Dakin Andone. and Nicole Chavez."New Jersey town urges people to self-quarantine as US coronavirus cases top 2,800. "CNN.COM 14 March 2020.
Miller, Karen.  "6 of the Worst Pandemics in History." Health.com 28 Jan. 2020.
Serna, Josefina., et al. "L.A. County reports 54 coronavirus cases; state total climbs to 288." Los Angeles Times 14, March 2020.